Also this year Oesse is part of the Top500 companies of the Italian region Friuli Venezia Giulia, a review promoted and published by the regional newspaper Messaggero Veneto.
The review has become a pleasant annual event in which, in addition to summarizing the economic results, scenario interpretations are shared and the most relevant factors that companies face in our territory are commented on.
The published results have shown that the 2020 financial year has been a rather dark period, beyond some excellences with which we congratulate.
For the fourth year in a row, we are among the Top500 companies in Friuli Venezia Giulia positioning ourselves in 429th place, within a ranking that includes the most prestigious brands in the territory.
By defending ourselves, even if we are going back a few positions, we have suffered a slight decline compared to what was recorded in our sector, which is very close to the most unfortunate automotive sector.
The next edition will be a great incentive and a challenge for us: 2021 was a year in which we have exceeded 35% growth, reaching our historical record in terms of revenues as opposed to a contraction of the margin without equal due to the increases in raw materials and logistics.
According to Francesco Scandolo, Managing Director and founder of Oesse:
«the next few years will be marked by growth: Oesse has all the credentials to rise up to the Top400».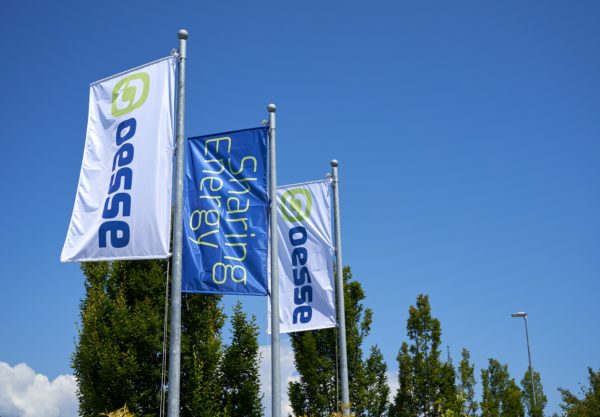 How do we intend to achieve this?
The success of a company very often comes from a series of fundamentals which inspire the whole business, we at Oesse are aware and proud of our value and we always chase improvement, constantly investing in processes, tools and growth and development of resources, in particular in the training and growth of the team.
Because for us, bringing value is an essential process and only in this way, we are convinced that we will overcome the results obtained so far.
As also reported by the President of Confindustria Alto Adriatico, (General Confederation of Italian Industry of Northern Adriatic), Michelangelo Agrusti, to the Messaggero Veneto, strong growth is expected in the next period:
«This is certainly a period of great difficulty, but the fury of life will arrive, that phenomenon that follows every great crisis and that marks the recovery, even if the industry has not only never stopped but has been the pillar of the system».